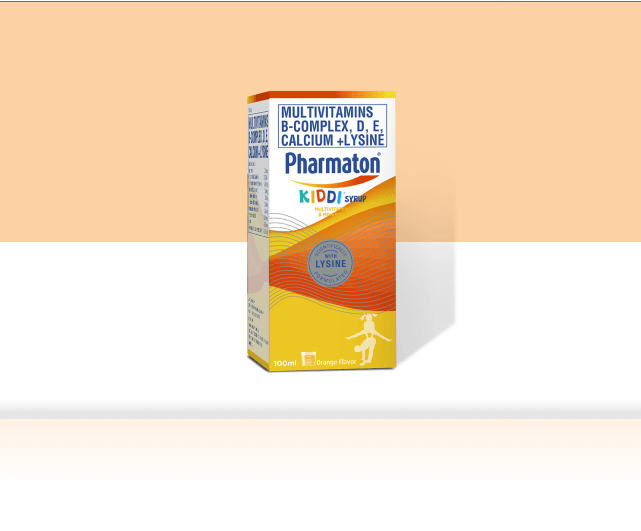 Pharmaton kiddi
PRODUCT DESCRIPTION
Pharmaton Kiddi Syrup contains vitamins, minerals, and lysine. It covers the increasing demand for vitamins and the essential amino acid lysine of children and adolescents, which among other functions, is important for bone formation.
HOW TO USE THE PRODUCT
7.5ml for children 1 to 5 years old, 15ml for school children and adolescents
WARNINGS
If you are allergic to any component in the product.
STORAGE
Store at temperature not exceeding 25°C
INGREDIENTS LIST
Multivitamins B-Complex, D, E, Calcium + Lysine
WHERE TO BUY